Top Headlines
Local Headlines
---
---
---
---
You Tell Me Texas by Paul Gleiser
Franklin Roosevelt would never have traded five dangerous enemies of the United States for one Army deserter. Not even the feckless Jimmy Carter would have made such a fool of himself.
---
Health Connection
It is still important to eat whole grains, fruits and vegetables. Controlling your cholesterol is still an important key to your overall health. But there is new evidence to suggest that the link between the cholesterol in your diet and heart disease is not as strong as we have been led to believe. In this post to HealthConnection.TV, UT Health Northeast cardiology expert Dr. Dudley Goulden discusses diet versus heredity when it comes to managing cholesterol. Visit the Health Connection website!
---
Texas Lottery
Play the games of Texas!
---
Today in History
Historical Events
1831 - Mainzer Rijnvaart Convention ends
1861 - Confederacy takes over mint at New Orleans (US Civil War)
1925 - WOWO-AM, Ft Wayne Indiana begins radio transmission (500 watts)
1946 - The first election is held in Greece after World War II.
1976 - Cleveland Cavaliers clinch their 1st ever NBA playoff bearth
1983...
---
Health Recipe of the Day!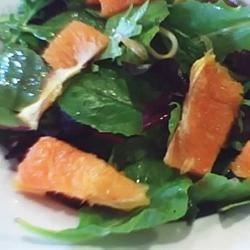 3.17 / 5 Stars | 6 Reviews
by BARBMD
"Fresh summer fruit and lettuce salad made fast and easy."
---
Wordsmith.org: Today's Word
1. Fickle; volatile; changeable. 2. Animated; quick-witted; shrewd. 3. Relating to the metal, planet, or god Mercury.