Follow Us:
Top Headlines
---
---
---
---
---
---
You Tell Me Texas by Paul Gleiser
The wage inequality fight is yet another leftover from the 1960s — a time for which liberals have a very special nostalgia.
---
Health Connection
A few years ago, very few of us had ever heard of celiac disease or gluten-free diets. Now it seems like the subjects come up everywhere we go. So what's going on? Is celiac disease a fad or is it a serious disorder on the rise? In this post to HealthConnection.TV, UT Health Northeast family medicine expert Dr. Patti Olusola answers questions about celiac disease.
---
Texas Lottery
Play the games of Texas!
---
Today in History
Historical Events
1570 - King Philip II bans foreign Dutch students
1947 - WWJ (now WDIV) TV channel 4 in Detroit, MI (NBC) begins broadcasting
1976 - John Pezzin bowls 33 consecutive strikes at Toledo, Ohio
1977 - Colin Croft takes 8-29 against Pakistan at Port-of-Spain
1982 - NASA launches Intelsat V satellite, no. 504
2006...
---
Health Recipe of the Day!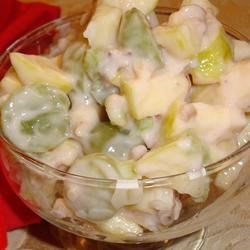 4.09 / 5 Stars | 9 Reviews
by MNMSKIPPER
"A crisp fruit salad with tart green apples, red grapes, celery and walnuts tossed in a light fruity yogurt."
---
Wordsmith.org: Today's Word
In the first place.