Top Headlines
Local Headlines
---
---
---
---
You Tell Me Texas by Paul Gleiser
Sasha and Malia Obama have lived their lives with a mother and a father in the house who love them and who are active in raising them. For all of my disagreements with Barack Obama, this is a part of him that I like and respect.
---
Health Connection
Colon cancer is the second-leading cancer killer in the U.S. and the sad fact is that it doesn't have to be. Catch colon cancer early and it's one of the most treatable and beatable cancers. In this post to HealthConnection.TV, nurse practitioner and colon cancer expert Jan Seliga discusses the critical role that screening plays in preventing and beating colon cancer. Visit the Health Connection website!
---
Texas Lottery
Play the games of Texas!
---
Today in History
Historical Events
1668 - England takes control of Bombay, India
1799 - Napoleon captures Jaffa, Palestine
1937 - William H Hastie becomes 1st black federal judge (Virgin Islands)
1982 - Paul McCartney and Stevie Wonder release "Ebony and Ivory" in the UK
1986 - Geffen records signs Guns and Roses
1997 - "Annie" opens at Martin...
---
Health Recipe of the Day!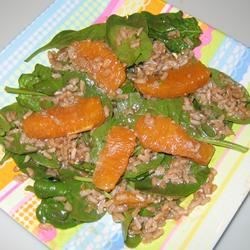 3.79 / 5 Stars | 27 Reviews
by CHRISTYJ
"A lovely, orange and honey-infused vinaigrette dressing is poured over just-cooked brown rice and then chilled. Before serving, chopped spinach, diced oranges, and slivers of red onion are stirred in. Oriental Green Been Salad"
---
Wordsmith.org: Today's Word
1. A native; aborigine. 2. Something, as a rock, formed or originating in the place where found.