Top Headlines
Local Headlines
---
---
---
---
You Tell Me Texas by Paul Gleiser
Franklin Roosevelt would never have traded five dangerous enemies of the United States for one Army deserter. Not even the feckless Jimmy Carter would have made such a fool of himself.
---
Health Connection
Colon cancer is the second-leading cancer killer in the U.S. and the sad fact is that it doesn't have to be. Catch colon cancer early and it's one of the most treatable and beatable cancers. In this post to HealthConnection.TV, nurse practitioner and colon cancer expert Jan Seliga discusses the critical role that screening plays in preventing and beating colon cancer. Visit the Health Connection website!
---
Texas Lottery
Play the games of Texas!
---
Today in History
Historical Events
1961 - After a 4½ year trial Nelson Mandela is acquitted on treason charge
1973 - Dave Cowens wins NBA MVP
1975 - Only 2nd time Islanders beat Rangers
1989 - 61st Academy Awards - "Rainman", Dustin Hoffman and Jodie Foster win
1989 - 1st Soviet hockey players are permitted to play for...
---
Health Recipe of the Day!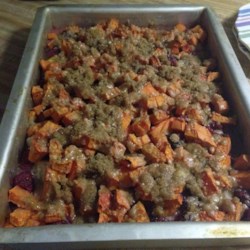 4.8 / 5 Stars | 5 Reviews
by Edinmetr
"Peaches, pears and rhubarb bake together beneath a sweet and crumbly topping in this take on an old favorite. Pair with vanilla ice cream for a satisfying dessert or anytime snack."
---
Wordsmith.org: Today's Word
verb tr., intr.: To hurry or hasten. adjective: Hurried or hasty.