Follow Us:
Top Headlines
---
---
---
---
---
---
You Tell Me Texas by Paul Gleiser
---
Health Connection
A few years ago, very few of us had ever heard of celiac disease or gluten-free diets. Now it seems like the subjects come up everywhere we go. So what's going on? Is celiac disease a fad or is it a serious disorder on the rise? In this post to HealthConnection.TV, UT Health Northeast family medicine expert Dr. Patti Olusola answers questions about celiac disease.
---
Texas Lottery
Play the games of Texas!
---
Today in History
Historical Events
1908 - 1st ascent of Mt Erebus, Antarctica
1943 - RAF bombs Essen Germany
1949 - Bradman plays his last innings in 1st-class cricket, gets 30
1960 - Elvis Presley ends 2-year hitch in US Army
1960 - Worlds Ladies' Figure Skating Champions in Vancouver won by Carol E Heiss (USA)
2014 - A...
---
Health Recipe of the Day!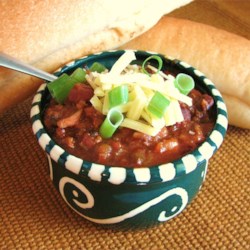 4.28 / 5 Stars | 462 Reviews
by Danelle
"Hearty chili made in the slow cooker is an easy recipe to prepare for cold weeknight dinners."
---
Wordsmith.org: Today's Word
An utter coward.