Follow Us:
Top Headlines
---
---
---
---
---
---
You Tell Me Texas by Paul Gleiser
Access to the Internet has happened pretty much without the "help" of the federal government. Connection speeds keep going up while costs keep coming down.
---
Health Connection
A few years ago, very few of us had ever heard of celiac disease or gluten-free diets. Now it seems like the subjects come up everywhere we go. So what's going on? Is celiac disease a fad or is it a serious disorder on the rise? In this post to HealthConnection.TV, UT Health Northeast family medicine expert Dr. Patti Olusola answers questions about celiac disease. Go to: http://www.uthealth.org/healthconnection/
---
Texas Lottery
Play the games of Texas!
---
Today in History
Historical Events
1925 - Dutch Socialists demand drastic disarmament
1970 - American Airlines' 1st flight of a Boeing 747
1986 - 1st million-dollar purse for a handicap race won at Santa Anita
1991 - Del Ballard Jr throws most famous gutter ball in PBA Tour history
1997 - Soyuz TM-24 returns to Earth (Russia)
2000 -...
---
Health Recipe of the Day!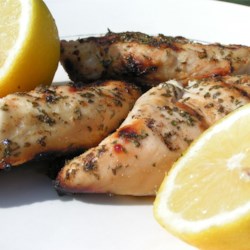 4.39 / 5 Stars | 316 Reviews
by Jenny English
"This is the recipe that my friends and family still beg me to make when the grill is brought out. It's so easy and versatile, and can be tried on several different meats. I like it with scalloped potatoes, baked potatoes or rice pilaf. Try it with cilantro or oregano instead of parsley. Save leftovers for salad the next day."
---
Wordsmith.org: Today's Word
noun: A company or agency owned wholly or partly by the government. adjective: Relating to such an organization.