Follow Us:
Top Headlines
---
---
---
---
---
---
You Tell Me Texas by Paul Gleiser
The wage inequality fight is yet another leftover from the 1960s — a time for which liberals have a very special nostalgia.
---
Health Connection
Some people seem to eat whatever they want and never gain a pound. The rest of us have to be really careful. So what's at work? The answer is metabolism: the mechanism by which your body burns the calories you eat and converts them to the energy necessary for your body to function. In the latest post to HealthConnection.TV, UT Health Northeast internal medicine expert Dr. David Shafer answers questions about your metabolism and its effect on how much you weigh. Go to: http://www.uthealth.org/healthconnection/
---
Texas Lottery
Play the games of Texas!
---
Today in History
Historical Events
705 - John VII begins his reign as Catholic Pope
1896 - Battle of Adwa: 80,000 Ethiopians destroy 20,000 Italians in Ethopia
1909 - 1st US university school of nursing established, Univ of Minn
1912 - Isabella Goodwin, 1st US woman detective, appointed, NYC
1941 - Elmer Layden becomes 1st NFL commissioner
2003 -...
---
Health Recipe of the Day!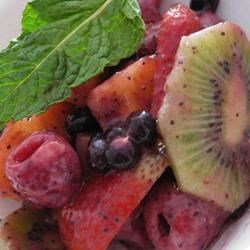 4.3 / 5 Stars | 27 Reviews
by Krista B
"This wonderfully fresh tasting salad is made with 6 different fresh fruits tossed in a tangy poppy seed/raspberry/citrus dressing."
---
Wordsmith.org: Today's Word
adverb: On the contrary; noun: The opposite side.