Get the Free App!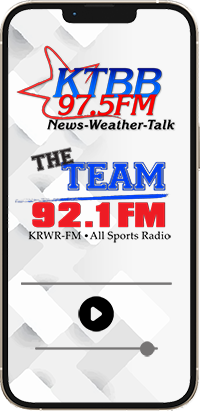 Now, wherever you go, you can listen to KTBB from your smart phone!
The KTBB Morning News, Chris Plante, Rush Limbaugh, Sean Hannity, Mark Levin and the entire KTBB lineup... use the links below to get the FREE app!
Get the free iPhone app from the Apple App Store!
Get the free Android app from the Google App Store!