KTBB World Tour XI "Burgundy & Provence"
October 9-17, 2021
All for as little as $3,099 per person plus air double occupancy.
With every KTBB World Tour excursion it is our goal to take you to the best destinations and give you the very best cultural travel experience you could ever have. So it is on our 11th World Tour as we take you to the region of France that made the country famous for its food and wine.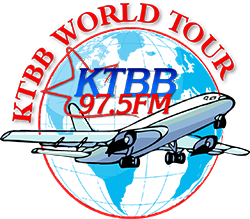 That fame is well earned. Wines from the Burgundy region of France are so good that they are emulated by winemakers all of the world. And it is from Burgundy that we got gastronomic staples such as Dijon mustard, coq au vin, Charolais beef and beef bourguignon.
Hosted by KTBB's Paul Gleiser and aboard Uniworld's spectacular river ship S.S. Catherine, this nine-day, eight-night excursion will reveal to you the beauty and history and gastronomic delights of France in a way you could never experience on your own.
All KTBB World Tour excursions are arranged by Sharon Carr Travel, one of the best and most experienced excursion travel providers in the nation. Also, KTBB World Tour travelers enjoy the services and attention of a KTBB escort - there to attend to the small details that make the difference between good and great. Call Sharon Carr Travel at 972-233-3300 for questions or to book a cabin.
---