Follow Us:
Top Headlines
---
---
---
---
---
---
You Tell Me Texas by Paul Gleiser
---
Health Connection
A few years ago, very few of us had ever heard of celiac disease or gluten-free diets. Now it seems like the subjects come up everywhere we go. So what's going on? Is celiac disease a fad or is it a serious disorder on the rise? In this post to HealthConnection.TV, UT Health Northeast family medicine expert Dr. Patti Olusola answers questions about celiac disease. Go to: http://www.uthealth.org/healthconnection/
---
Texas Lottery
Play the games of Texas!
---
Today in History
Historical Events
1863 - Congress authorizes a US mint at Carson City, Nevada
1903 - North Carolina becomes 1st state requiring registration of nurses
1941 - Netherlands NSB-leader Mussert visits Hermann Goering in Berlin
1977 - Libyan Socialist Arabs People's Republic forms
1991 - Latvia and Estonia vote to become independent of the USSR
1991 -...
---
Health Recipe of the Day!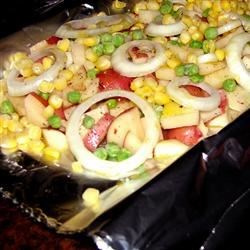 4.56 / 5 Stars | 11 Reviews
by anmlnrs
"An easy, filling side dish for barbecues or camping can be made by cooking potatoes and vegetables in foil packets. This is an easy recipe for your campfire, BBQ Grill, or oven."
---
Wordsmith.org: Today's Word
The abatement of a fever.