Follow Us:
Top Headlines
---
---
---
---
---
---
You Tell Me Texas by Paul Gleiser
---
Health Connection
A few years ago, very few of us had ever heard of celiac disease or gluten-free diets. Now it seems like the subjects come up everywhere we go. So what's going on? Is celiac disease a fad or is it a serious disorder on the rise? In this post to HealthConnection.TV, UT Health Northeast family medicine expert Dr. Patti Olusola answers questions about celiac disease. Go to: http://www.uthealth.org/healthconnection/
---
Texas Lottery
Play the games of Texas!
---
Today in History
Historical Events
1863 - Congress authorizes a US mint at Carson City, Nevada
1903 - North Carolina becomes 1st state requiring registration of nurses
1941 - Netherlands NSB-leader Mussert visits Hermann Goering in Berlin
1977 - Libyan Socialist Arabs People's Republic forms
1991 - Latvia and Estonia vote to become independent of the USSR
1991 -...
---
Health Recipe of the Day!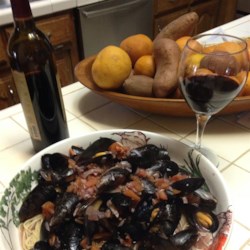 4 / 5 Stars | 11 Reviews
by MILKLISSA79
"Serve these mussels as an appetizer with some crusty bread or as a meal over linguini. It is sure to please mussel lovers!"
---
Wordsmith.org: Today's Word
The abatement of a fever.