Follow Us:
Top Headlines
---
---
---
---
---
---
You Tell Me Texas by Paul Gleiser
The wage inequality fight is yet another leftover from the 1960s — a time for which liberals have a very special nostalgia.
---
Health Connection
Some people seem to eat whatever they want and never gain a pound. The rest of us have to be really careful. So what's at work? The answer is metabolism: the mechanism by which your body burns the calories you eat and converts them to the energy necessary for your body to function. In the latest post to HealthConnection.TV, UT Health Northeast internal medicine expert Dr. David Shafer answers questions about your metabolism and its effect on how much you weigh. Go to: http://www.uthealth.org/healthconnection/
---
Texas Lottery
Play the games of Texas!
---
Today in History
Historical Events
1945 - Battle of US 94 Infantry
1960 - US Olympic Ice Hockey Team beats USSR 3-2 en route to gold medal
1966 - Ladies Figure Skating Championship in Davos won by Peggy Fleming of US
1973 - White Sox slugger Dick Allen signs 3-year $750,000 contract
1977 - Judy Rankin wins LPGA...
---
Health Recipe of the Day!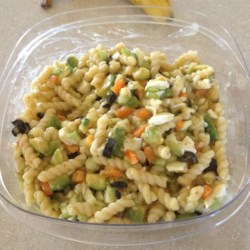 3.92 / 5 Stars | 9 Reviews
by sandi
"Macaroni only needs a few things to make it sublime. A creamy dressing, some chopped cooked eggs, fresh veggies, and a smattering of crisp dill pickles. This recipe has it all. Serves six."
---
Wordsmith.org: Today's Word
adverb: On the contrary; noun: The opposite side.