Top Headlines
Local Headlines
---
---
---
---
You Tell Me Texas by Paul Gleiser
Franklin Roosevelt would never have traded five dangerous enemies of the United States for one Army deserter. Not even the feckless Jimmy Carter would have made such a fool of himself.
---
Health Connection
Colon cancer is the second-leading cancer killer in the U.S. and the sad fact is that it doesn't have to be. Catch colon cancer early and it's one of the most treatable and beatable cancers. In this post to HealthConnection.TV, nurse practitioner and colon cancer expert Jan Seliga discusses the critical role that screening plays in preventing and beating colon cancer. Visit the Health Connection website!
---
Texas Lottery
Play the games of Texas!
---
Today in History
Historical Events
1900 - Recognising that the war in South Africa is going to take a major commitment, Parliament passes the War Loan Act, calling for £35 million to support the fight against the Boers.
1944 - 40 Jewish policemen in Riga, Latvia, ghetto are shot by the Gestapo
1945 - Gen Eisenhower...
---
Health Recipe of the Day!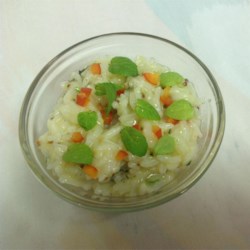 4.2 / 5 Stars | 5 Reviews
by Susancrawf
"A healthy, delicious and fresh rice salad for summer flavored with mint and parsley and a light lemon dressing."
---
Wordsmith.org: Today's Word
verb tr., intr.: To hurry or hasten. adjective: Hurried or hasty.